>
>
>
Direct Sales of Ferrosilicon Manufacturers Through The ISO9001 Quality Certification
Direct Sales of Ferrosilicon Manufacturers Through The ISO9001 Quality Certification
Brand :ningxia panson
Product origin :CHINA
Supply capacity :1000MT/M
FerroSilicon is a kind of ferroalloy which is composed of iron and silicon.FerroSilicon is made by electric furnace with the raw materials coke, quartz (or silica) and iron scrap.
Due to the silicon and oxygen are easily compound into SiO2, so ferro silicon is often used as deoxidizer in steelmaking.
Product Description
Ferro silicon is produced by reduction of silica or sand with coke in the presence of iron. Typical sources of iron are scrap iron, millscale. Ferro silicons with silicon content up to about 15% are made in blast furnaces lined with acid fire bricks. Ferro silicons with higher silicon content are made in electric arc furnaces. The usual formulations on the market are ferro silicons with 15%, 45%, 75%, and 90% silicon. The remainder is iron, with about 2% consisting of other elements like aluminium and calcium. An overabundance of silica is used to prevent formation of silicon carbide.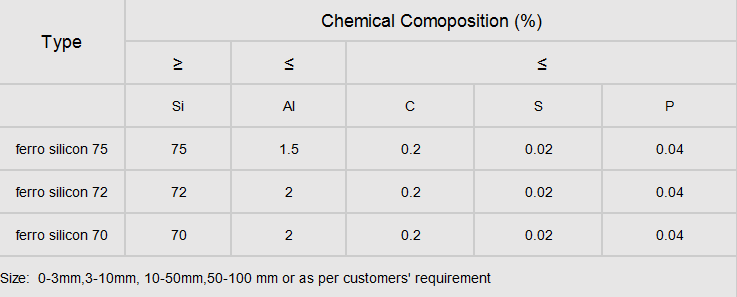 Product Application
Ferrosilicon is used as a source of silicon to reduce metals from their oxides and to deoxidize steel and other ferrous alloys. This prevents the loss of carbon from the molten steel (so called blocking the heat) ; ferromanganese, spiegeleisen, silicides of calcium, and many other materials are used for the same purpose.
It can be used to make other ferroalloys. Ferrosilicon is also used for manufacture of silicon, corrosion-resistant and high-temperature-resistant ferrous silicon alloys, and silicon steelfor electromotors and transformer cores.
In the manufacture of cast iron, ferrosilicon is used for inoculation of the iron to accelerate graphitization. In arc welding, ferrosilicon can be found in some electrode coatings.
Shipment way and time
Shipment time:
For normal order: 10-15days for mass production
For uegent order: about 10days after order be cfmed
Shipment way:
Normally by sea, if have special require, we can do as your requirement.
Payment way:
Normally 20%-50%deposit as order be cfmed, balance based on B/L copy.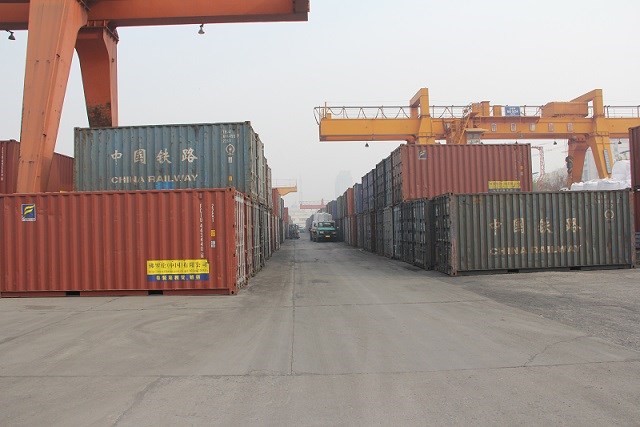 Packing
Normaly packing: 25kg/bag or 1000kg/jumbo bag, can be packed based on require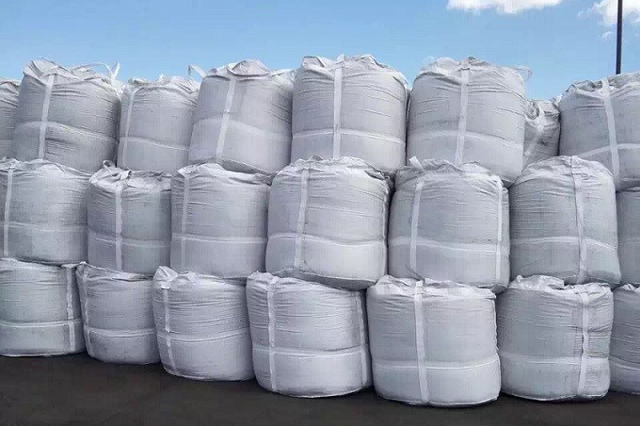 FAQ
We are always here to reply your question. Welcome any requirement and comments.
Q: What's your company main products?
A: Carbon additive, ferro silicon, silicon carbide, activated carbon and so on.
Q: Are you factory or trading company?
A: We are manufactory who can supply best price, high quality and best service, with customers from USA, Europe, Janpan and so on.
Q: Can you send the catalogue?
A: Yes
Please feel free to give your inquiry in the form below. We will reply you in 24 hours.