>
>
>
High Pure Ferrosilicon 45% t0 55%
High Pure Ferrosilicon 45% t0 55%
Brand :ningxia panson
Product origin :CHINA
Supply capacity :1000MT/M
Ferro silicon is produced by reduction of silica or sand with coke in the presence of iron. Typical sources of iron are scrap iron, millscale. Ferro silicons with silicon content up to about 15% are made in blast furnaces lined with acid fire bricks. Ferro silicons with higher silicon content are made in electric arc furnaces. The usual formulations on the market are ferro silicons with 15%, 45%, 75%, and 90% silicon. The remainder is iron, with about 2% consisting of other elements like aluminium and calcium. An overabundance of silica is used to prevent formation of silicon carbide.
Product Description
Ferrosilicon is an iron alloy composed of iron and silicon.
Ferrosilicon is a ferrosilicon alloy made from coke, steel scrap, quartz (or silica) and smelted in an electric furnace. Since silicon and oxygen are easily synthesized into silica, ferrosilicon is often used as a deoxidizer in steelmaking, and at the same time, a large amount of heat is released during the formation of SiO2, and it is also advantageous to increase the temperature of the molten steel while deoxidizing.
At the same time, ferrosilicon can also be used as an alloying element additive, widely used in low-alloy structural steel, spring steel, bearing steel, heat-resistant steel and electrical silicon steel. Ferrosilicon is often used as a reducing agent in iron alloy production and chemical industry.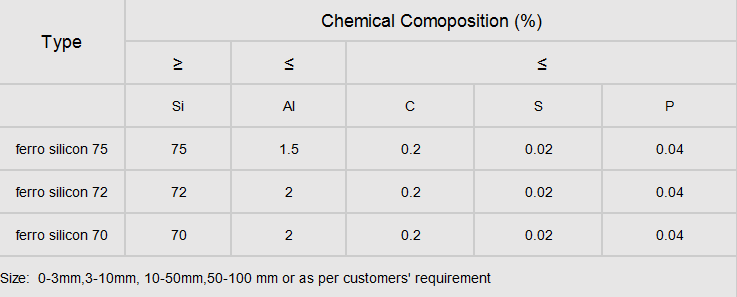 Application:

1. Ferrosilicon is an indispensable deoxidizer in the steelmaking industry. In torch steel, ferrosilicon is used for precipitation deoxidation and diffusion deoxidation.
2. High silicon ferrosilicon or siliceous alloy is used as a reducing agent for the production of low carbon iron alloys in the ferroalloy industry. Ferrosilicon can be used as an inoculant for ductile iron in cast iron, and it can prevent the formation of carbides, promote the precipitation and spheroidization of graphite, and improve the performance of cast iron.
3. Ferrosilicon powder can be used as a suspension phase in the beneficiation industry, and it is used as a coating for welding rods in the electrode manufacturing industry.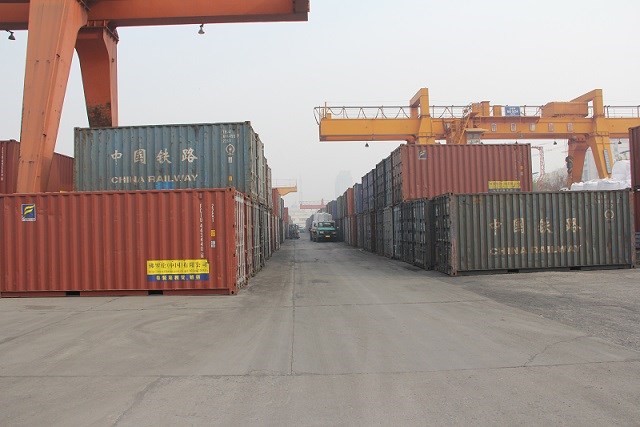 Packing
Normaly packing: 25kg/bag or 1000kg/jumbo bag, can be packed based on require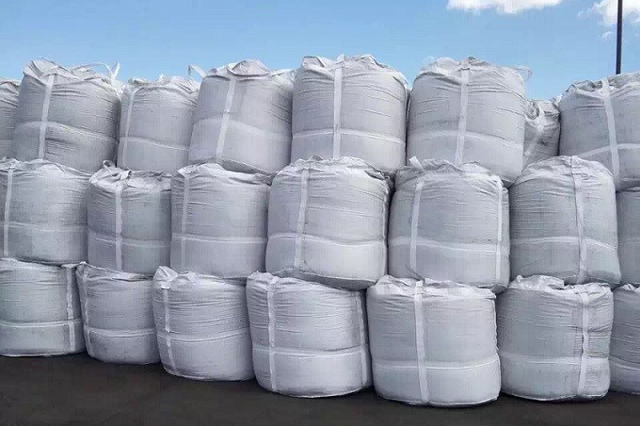 Please feel free to give your inquiry in the form below. We will reply you in 24 hours.